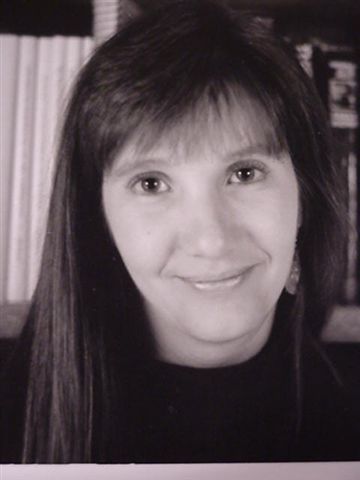 In 1995, Laurel Gerkman joined with Karl Nettgen at C21 to work in a Team-Broker relationship. She was impressed by his real estate knowledge, work attitude and noteworthy success combined with an easy-going style and good sense of humor. Together they bring together their skills, energy, experience and resources to provide clients with ethical, efficient and professional service.
Laurel has an endless curiousity for human and physical landscapes. Early adulthood was spent working in several resort towns from the Maritimes to the Rocky Mountains. Her forte became tourism and public relations. Realizing that advancement was limited without a formal education, she decided to attend college. Seven years of juggling jobs, classes and a budget was rewarded. In 1995, Laurel graduated from Humboldt State University , Summa Cum Laude, majoring in Geography with a focus on rural communities.
At that time, Laurel made her move GoldBeach, always attracted by the dynamic created between the Rogue River and Pacific Ocean. Here, she met her husband, Mark, a long-time Merchant Marine holding an Unlimited Second Mate License with numerous endorsements. Mark's career has took him all over the world: Japan, Singapore, Bering Sea, San Diego, Costa Rica... , and could allow the couple to live just about anywhere. Yet, this is the place they have chosen to make their home base. He is now semi-retired and spends his leisure time enjoying this area even more.
"Its uncrowded and has a pleasant, moderate climate," says Laurel, "and we love the dramatic coastline and overall pristine environment."
For the past ten years, Laurel has found several comfortable niches within the community, including real estate sales.
"It allows me to utilize my educational background, and I enjoy the multi-tasking," she says, "Its like a puzzle, putting all the pieces together and making things happen."
In addition to her occupation, Laurel is an avid historian. She has volunteered hundreds of hours to the local museum conducting research and creating exhibits. One of her achievements was to restore our local Pioneer Cemetery and write a interpretive walking tour booklet, Renderings - from the Gold Beach Pioneer Cemetery in addition to compiling a 4th Grade Lesson Plan utilizing the site as an outdoor classroom. Also, her involvement with local theater troupe has brought several living history programs into production.
Laurel also dabbles in non-fiction freelance article writing. To date, she has published several articles that feature elements of our south coast, both past and present. Several more are on the burner. You will find her work in Oregon Coast Magazine, Ruralite and Cascade Compass. She also writes historical snippets for Jefferson Public Radio that are broadcast on the program, Tales from the State of Jefferson on AS IT WAS. Additionally, it is her slow and steady goal to complete a Masters Degree in History (by age 60) thru OregonStateUniversity thanks to distance learning classes now available on the internet.
Leisure time for the Gerkmans is often spent exploring the southern Oregon with their canine pal, "Bubba". Even though Mark was born and raised here, the couple finds there are always new and exciting things to discover nearby amidst the great outdoors and area events.
"Sure, we go to the cities for an occasional culture-fix, but otherwise, where else would one rather be than right here?"